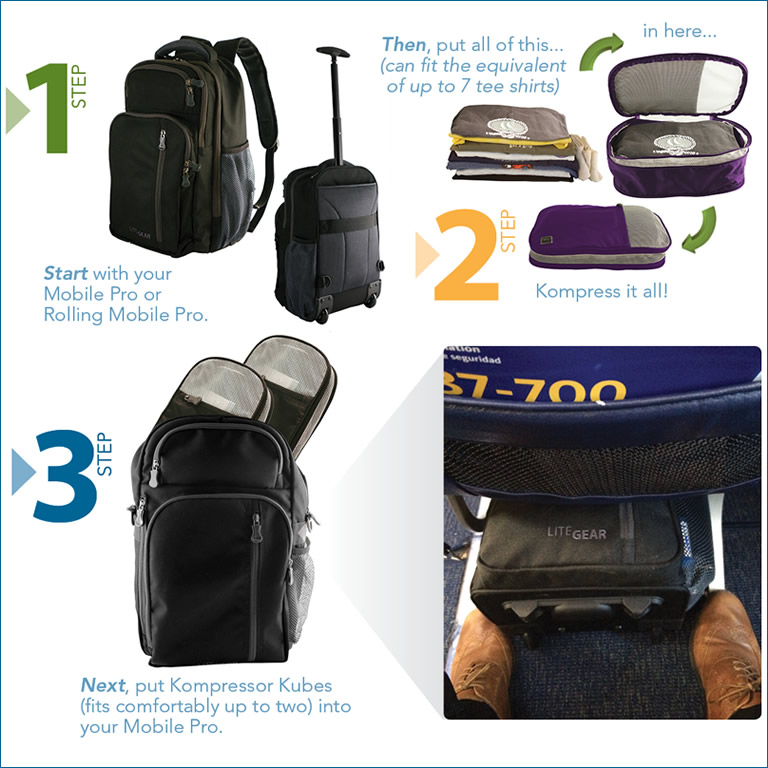 More airplanes than ever are charging passengers Carry On Bag Fees while Personal Item Bags are still allowed for free!

NEW!
SMART Executive 20″ Digital Carry-on
• Puncture Resistant Zips
• Anti-Slash Technology
• Smart Device Charger
• Biometric Fingerprint Lock
• Integrated Weighing Scales
Our Philosophy
Travel opens our minds and our hearts, strengthening our sense of place in the world, unfiltered by myth or media. It gives us a reference point for values and expands our perspectives with experiences.  Travel encourages us to see ourselves in a new context. It redefines how we think, what we feel, what we taste, and who we encounter.  At LiteGear, we are inspired by travelers – those individuals who courageously cast out into unfamiliar places seeking a sense of renewal and wonder.  Our mission is to help those travelers by creating innovative, durable, lightweight products that make travel easier and more accessible for everyone.