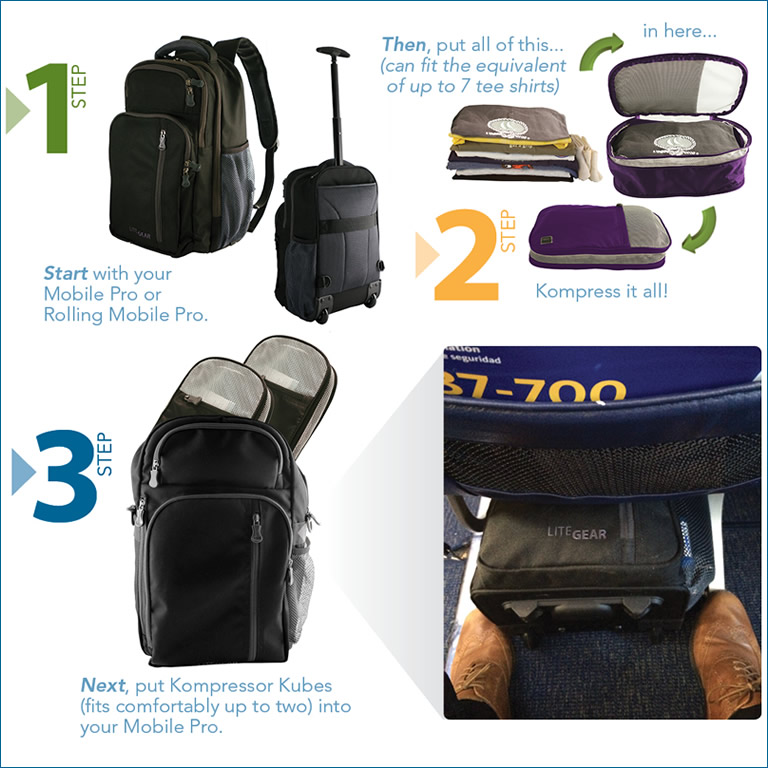 More airplanes than ever are charging passengers Carry On Bag Fees while Personal Item Bags are still allowed for free!

LiteGear is a unique and innovative system of lightweight and durable travel bags, accessories and tools that work in concert enabling travelers to pack for extensive trips in any of our Carry On luggage.  We call our system Travel Freedom™ – Freedom from checked bag fees, lost luggage, airline damage, long waits at the baggage carousels and Freedom to quickly change flights as circumstances change.
Our Philosophy
Travel opens our minds and our hearts, strengthening our sense of place in the world, unfiltered by myth or media. It gives us a reference point for values and expands our perspectives with experiences.  Travel encourages us to see ourselves in a new context. It redefines how we think, what we feel, what we taste, and who we encounter.  At LiteGear, we are inspired by travelers – those individuals who courageously cast out into unfamiliar places seeking a sense of renewal and wonder.  Our mission is to help those travelers by creating innovative, durable, lightweight products that make travel easier and more accessible for everyone.